Marissa Cheng
Senior Planner, Physical & Environmental Planning
CSAC Member since 2019
UC Employee Since 2018
Marissa is a Senior Planner in Physical & Environmental Planning, focusing on coordination of decision-making around the built environment, from signage to buildings and master plans. Marissa joined CSAC to learn about the campus and community from other perspectives, and for the opportunity to help and effect change. Planning school left Marissa with a strong belief in the public good; Marissa holds an SB, MCP, and MArch from MIT. Marissa has been honing her baking skills for the past twenty years and hopes that CSAC will become another outlet for her excess supply of baked goods.
---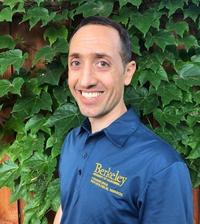 Richard J. Chiovarelli
Staff Psychologist, Counseling & Psychological Services
CSAC Member since 2020

UC Employee since 2012
Richard joined CSAC to support staff's needs, increase campus connections, and integrate more fully into the campus community. He is excited to learn more about staff members' experiences across campus, work with campus leadership, and think creatively and strategically to find ways to enhance staff members' experiences and raise up all of the Cal community. In addition to his work as a mental health counselor, Richard's work experience includes teaching and consultation, especially regarding career transitions to the mental health field. He received his Psy.D. in Psychology from the Wright Institute.
---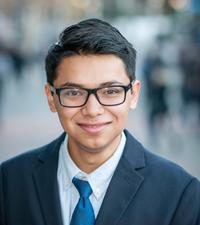 Jesse Gil
Associate Event Coordinator, Simons Institute for the Theory of Computing
CSAC Member since 2020
UC Employee since 2019
Jesse joined CSAC to engage with different topics affecting UC Berkeley, particularly issues regarding marginalized groups and mental health. He is very interested in the campus operations and logistics and joined so he could learn more about these processes. 
Jesse is an Event Coordinator at the Simons Institute for the Theory of Computing, where he focuses on creating a safe environment for researchers. He graduated from Cal with a degree in Biology. Jesse enjoys going on long walks and relaxing on the beach.
---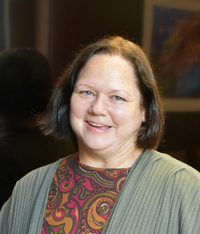 Pamela Gleason
Director of Career Planning, School of Journalism
CSAC Member since 2018
UC Employee since 1999
Pam joined CSAC to focus on issues of equity and inclusion across campus.  Before her tenure at the Graduate School of Journalism, Pam worked for International and Area Studies (now Global Studies), the Haas School of Business, and Berkeley Worldwide.  Pam graduated from Cal with a degree in Political Economy, and is now pursuing a graduate degree in History.  On weekends, Pam gives tours of Berkeley.  Her book about Berkeley is being published this spring.  She loves international travel and has backpacked in over 50 countries.
---
Amir-Ali Karkia
Conduct Coordinator, Center for Student Conduct
CSAC Member since 2020

UC Employee since 2016
Amir joined CSAC to build community with other staff across campus and support community endeavors around equity and inclusion, staff belonging, and organizational change. Amir began his career at UC Berkeley in Residential Life as a Resident Director before moving to the Center for Student Conduct, where he is currently a Conduct Coordinator. Amir received his B.A. in Business Administration at CSU Fullerton, and received his M.S. in Educational Leadership at CSU Fullerton working concurrently in Residence Life and in the Diversity Initiatives Resource Center. In his spare time, he enjoys traveling, supporting local artists and business, and spending time with his family and friends. 
---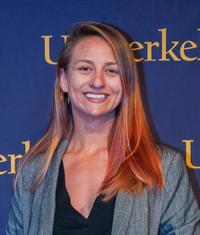 Nicole McIntyre
Director of Education, Center for Energy Efficient Electronics Science (E3S) 
CSAC Member since 2017
UC Employee since 2014
Nicole joined CSAC in 2017 amist large changes in the campus leadership. She was excited to work with a new Chancellor and witness the decision making processes within California Hall. Nicole is committed to creating equitable and accessible public institutions of higher education and hopes to ensure that applies to all campus community members. This work has included serving on the Intersect Conference planning committee, Chancellor's Committee for Work and Family, and currently serves on the Staff Basic Needs Committee. 
Nicole leads education and outreach efforts for E3S, a multi-campus NSF-funded Science and Technology Center. She holds degrees in Psychology and Social Welfare from the University of California, Berkeley, and a graduate degree in Educational Leadership from the University of San Francisco. 
---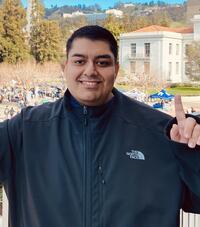 Harris Mojadedi
Project/Policy Analyst, Vice Chancellor of Student Affairs Immediate Office
CSAC Vice Chair 2019, 2020
CSAC Member since 2018
Harris joined CSAC to deepen his knowledge of the campus and its operations, and to creatively and collaboratively influence decisions.  He is especially interested in issues around maintaining and improving UC Berkeley's accessibility, financial sustainability, and excellence.  His work involves project management, client relationship management, facilities, financial services, travel & events, and procurement. 
Harris is a past 
recipient
 of the Chancellor's Public Service Awards.   
Harris studied Political Science with an emphasis on policy analysis at San Jose State University, and a Masters degree in Organizational Leadership form Saint Mary's College. In his free time, Harris enjoys serving the community in various boards and non-profits in Alameda County. 
---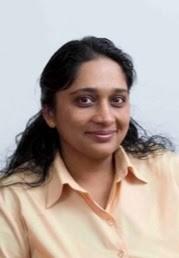 Sreekala Nair
Project Manager/Business Analyst, Haas School of Business
C

SAC Member since 2020

UC Employee since 2011
Sreekala is joining CSAC during challenging times (health and economy issues resulting from the COVID-19 pandemic) and a significant chapter in the civil rights movement.   Sreekala is looking forward to collaborating with campus leadership and other colleagues from across campus, on staff morale focusing on equity, inclusion and diversity especially in leadership positions.  Sreekala also looks at this as an opportunity for personal growth and to learn more about being a responsible campus community member.  Sreekala has worked at the Haas School of Business since 2011.  Sreekala graduated from Gujarat University, India, with a degree in Instrumentation and Control Engineering.
---
Alyssa Panyawai
Licensed Clinical Social Worker/Referral Case Manager
CSAC Member since 2019
UC Employee since 2017
Alyssa joined CSAC to better connect with the campus community, focus on issues regarding mental health across campus, and learn more about decision making processes on campus. Before joining the staff at UC Berkeley, Alyssa has worked at a homeless shelter, domestic violence shelter, and substance abuse residential treatment center. Alyssa majored in Psychology at UC San Diego and has her Masters degree in Social Work from San Diego State University. In her spare time, Alyssa enjoys cooking, traveling, crafting, gardening, and spending time with her dog and partner.
---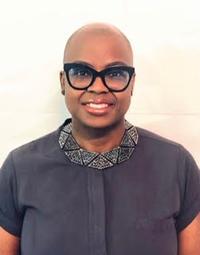 Talmeisa "Tally" Ogans
Executive Assistant to the Assistant Vice Chancellor for Student Affairs & Dean of Students
C

SAC Member since 2020

UC Employee since 2015
Talmeisa has been a UC Berkeley staff member within the Division of Student Affairs for over five years. One of her primary reasons for joining CSAC is her commitment and compassion for advocating for those who may seem invisible in larger scale organizations/institutions. Her advocacy is present in her professional work as well in her volunteer work as a staff facilitator for the Multicultural Education Program (MEP).
Talmeisa is a bay area native and has earned her Master's (2009) in Business Administration, Master's degree (2005) in Education - Organizational Leadership, and undergraduate degree in Hospitality Management (2003) from the University of San Francisco. In her spare time, she enjoys cooking, traveling, and spending quality time with friends/family. 
---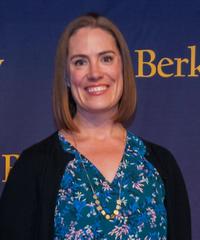 Christina Teller
Assistant Director of Undergraduate Advising, College of Letters & Science
CSAC Member since 2019
UC Employee since 2014
Christina sees CSAC as a unique opportunity to partner with campus leadership around issues of climate, equity and inclusion for staff. Creating professional development opportunities for staff at all levels is crucial to these endeavors, and Christina looks forward to connecting with staff from across campus to develop meaningful proposals. Christina has worked in the College of Letters & Science Office of Undergraduate Advising since 2014 and first worked at UC Berkeley in the Athletic Department from 2005-06. Christina majored in Psychology at UCLA, completed her M.A. in Education at UC Berkeley, and earned an Ed.D. in Organization and Leadership from the University of San Francisco. 
---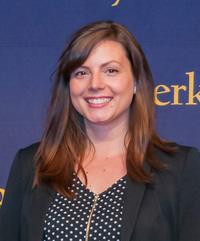 Christine Tobolski
Director of Student Services, Math
CSAC Member since 2018
UC Employee since 2011
Christine spent her first seven years at Cal working in undergraduate student services at the College of Natural Resources. In October 2018, she moved to the Math Department where she now oversees graduate and undergraduate student services. Motivated by contributing to the greater good, Christine joined CSAC in an effort to find ways to reflect staff needs, to recognize the value staff bring to our campus community, and to ensure that staff have the support and tools they need to grow personally and professionally.
---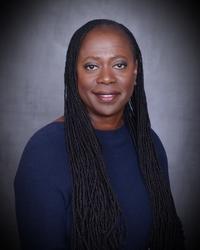 Rebecca Ulrich
Executive Assistant to the Associate Provost and Dean of the School of Information
CSAC Chair 2020-2021

CSAC Member since 2017
Shortly after arriving on campus and while working in the Office of the Registrar, Rebecca began volunteering on behalf of staff and she's continued to do so during her four years at Cal. After 16 years as a legal assistant and office manager in an Immigration Law firm, coming to Cal was an exciting career pivot. Serving successively as Vice Chair, Chair and Past Chair on the Executive Board of the Black Staff and Faculty Organization (BSFO), she continues to support Cal staff in leadership positions as well as supporting behind the scenes.
She joined CSAC as a way to better connect with the larger campus community, particularly focusing on campus climate issues for staff. She is the co-founder of the "On The Same Page" Staff Book Group which is starting its fifth season. She also serves as a staff-support person for the UC Berkeley World Peace Buddhist student group. She is a past recipient of the Chancellor's Outstanding Staff Award. She joined CSAC to continue supporting staff with the goal of making Cal a better place for all. Her life outside of Cal includes many things including yoga, running, dragon boat racing, biking, gardening, good friends and good fun.
---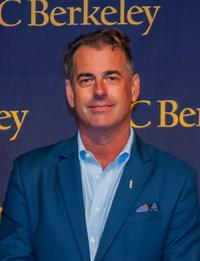 Derek Van Rheenen
Executive Director, Athletic Study Center, Division of Undergraduate Education
CSAC Chair 2019-2020
CSAC Member since 2017
UC Employee since 1998
Derek is the Executive Director of the Athletic Study Center on campus.  He earned his Ph.D (1997) in Cultural Studies, his Master's degree (1993) in Education, and his undergraduate degree in Political Economy/German (1986), all from U.C. Berkeley. As an undergraduate at Berkeley, Derek earned Academic All-American honors and played professional soccer for several years following graduation. Derek was inducted into the CAL Athletic Hall of Fame in 2008. 
Derek joined CSAC to listen and learn from fellow staff in an effort to improve campus climate, sense of belonging and morale in a time of change.  In particular, he hopes to support institutional efforts at promoting comprehensive excellence and diversity, as well as inclusion and tolerance.  Derek plays soccer (still), enjoys travel and likes to laugh.
---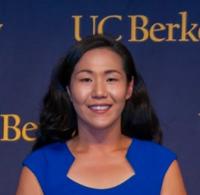 Kelly Yun 
Assistant Director, Leadership Annual Giving
CSAC Member since 2019
UC Employee since 2016
Kelly joined CSAC to help strengthen the equity and inclusion of university policies and procedures through her reflection of staff voices. As an undergrad, Kelly lived in the Berkeley Student Cooperative and graduated from Cal as an American Studies major with a concentration on policy and social justice. She was born and raised in San Francisco and spent some time living abroad in Madrid, Spain. She enjoys being in nature, traveling, lifelong learning, and using the Oxford comma. Kelly greatly appreciates this opportunity and hopes to make a lasting, positive impact on our campus community through her service on CSAC.