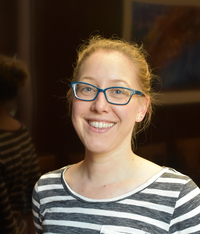 Jess Bauer
Assistant Director of Summer Sessions
CSAC Member since 2016
CSAC 2018 Chair
UC Employee since 2009
Jess joined CSAC to connect with other staff voices across campus and support positive community endeavors around equity and inclusion, enhanced professional development opportunities, and productive and meaningful organizational change.  Jess began her career at Cal in online learning before moving to Summer Sessions, Study Abroad & Lifelong Learning, where she is currently the Assistant Director of Summer Sessions.  Jess majored in English at UC Davis, completed her secondary teaching credential at San Francisco State, and received her Ed.M. in Educational Policy Studies- Global Studies at University of Illinois, Urbana-Champaign.  In her spare time, she enjoys traveling, reading, running, and spending time with her family and friends.
---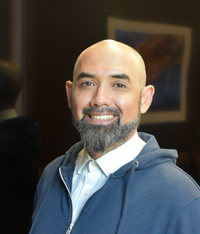 Juan G. Berumen
Asst. Director, TRiO at DSP
Juan is excited to return to Cal and support student success as the Assistant Director of TRIO for the Disabled Students Program.
Since earning a BA in Development Studies, he has worked various roles through out the educational pipeline and has anxiously waited for this moment. As a CSAC member, Juan plans to engage the campus community around staff issues, including the lack of diversity in leadership positions. He believes in the Berkeley Promise and wants support efforts that uphold the campus's commitment to equity and inclusion.
---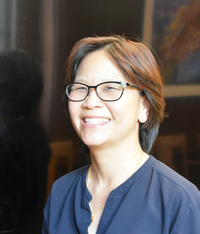 Carolyn J. Chee

Chief Administrative Officer, Dept. Environmental Science, Policy and Management 
in the College of Natural Resources
CSAC Vice Chair 2018, 2019

CSAC Member since 2017


UC Employee Since 1998
As an undergraduate, Carolyn applied to only one college, and ultimately earned all three of her degrees in Mechanical Engineering from UC Berkeley. Carolyn was an engineer/scientist at the Jet Propulsion Lab where she worked on space probes that are still exploring the edge of the solar system and beyond, and McDonnell Douglas Space Systems where she worked on the International Space Station. Her post-graduate career at Cal includes an academic post at Extension and a stint as Director of Graduate Services in the Graduate Division. Carolyn joined CSAC to promote a culture of respect and inclusiveness to improve the workplace environment. In her spare time, she enjoys playing ball sports and looking at the stars on clear nights.
---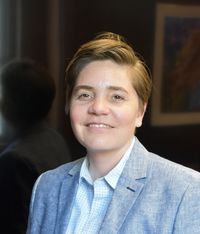 Rita d'Escoto
Central Resource Management, OCFO
CSAC Member since 2016
UC Employee since 2006
Rita joined CSAC to enhance her understanding of the decision making process on campus.  Having worked for a College and two central offices within UC Berkeley, Rita wants to improve cross-collaboration especially during these challenging times.  She grew up in London, England and Managua, Nicaragua.  Rita received her B.A. in International Relations at UC Davis, and M.B.A. at Mills College.  Outside of work, she enjoys traveling, movies, reading, laughing and hikes.
---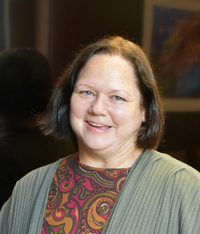 Pamela Gleason
Director of Admissions and Career Planning, School of Journalism
---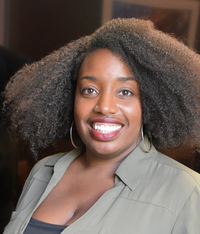 Timetra Marie Hampton
Sr. Assistant Director of Admissions, Athletics  
---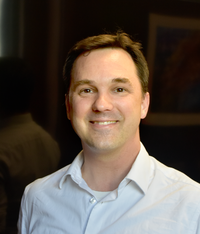 Devin Jones
Manager of Software Development, School of Law
CSAC Member since 2016
UC Employee since 2005
Devin joined CSAC to deepen his knowledge of the campus and its operations, and to creatively and collaboratively influence decisions.  He is especially interested in issues around maintaining and improving UC Berkeley's accessibility, financial sustainability, and excellence.  His work involves technical project management, software development, staff development, data reporting and design.  Before joining the staff at UC Berkeley he had positions at bioscience non-profits and tech startups.  He studied Electrical Engineering and Computer Science at UC Berkeley, and enjoys travel, languages and playing the violin.
---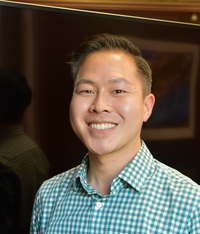 Bradley Jong 
Associate Director, Master of Real Estate Development and Design Program
CSAC Member since 2017
UC Employee since 2009
Bradley joined CSAC to promote a supportive campus community that addresses the basic needs of staff. One of the issues that Bradley finds most important and hopes to address is the well-being of staff from a psychosocial approach. Utilizing his background in counseling Bradley hopes to provide a voice to policies and campus wide initiatives from a person centered approach that focuses on empowering staff to feel like they are capable of, and strive for, personal growth in the positions they hold.
Throughout his career Bradley has advised, counseled, and managed programs serving undergraduate STEM majors, full time and part time professional masters to even PhD students. He majored in Social Ecology at UC Irvine and received a MS in Counseling, specializing in college counseling, from San Francisco State. 
---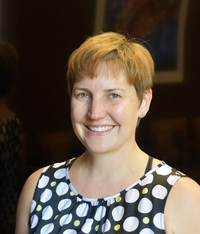 Kate Lewis
Associate Director, Industry Alliances Office
CSAC Member since 2015
CSAC Chair 2017
UC Employee since 2005
Kate joined CSAC to connect and collaborate with staff across campus and to participate in addressing important campus issues.  She is specifically interested in addressing issues related to staff inclusion, civility, and increasing morale.  She has worked primarily on the research side at Berkeley, so she is also looking forward to broadening her understanding of staff needs across campus.  Kate received her Bachelors and Masters degrees in Sociology and is an active participant in the Industry Contract Officers Network.  In her spare time, Kate enjoys spending time with her family, gardening, and cooking.
---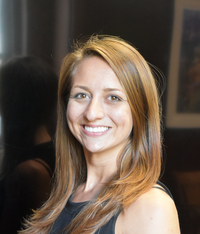 Nicole McIntyre
Undergraduate Adviser & Program Coordinator, Electrical Engineering & Computer Sciences
CSAC Member since 2017
UC Employee since 2014
Nicole attended UC Berkeley and now works with undergraduate students as an Academic Adviser. With large changes occurring within the campus leadership, she feels that this is an exciting time to orient our new Chancellor to the campus and witness the decision making processes of California Hall. She is an UndocuAlly and has participated in MEP, Advancing Practice, and the BSA Mentorship program; she also serves on the Intersect Conference planning committee. Off-campus, Nicole is interested in weight lifting, hip hop, issues of social justice, and meeting as many animals as possible. 
---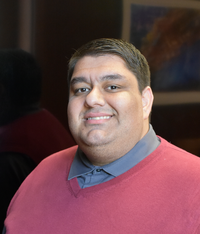 Harris Mojadedi
Project &Policy Analyst, Student Affairs Business Operations
---
Christine Tobolski
Director of Student Services, Math
---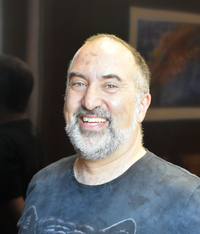 Michael-David Sasson
Project Manager & Principal Analyst, Joint Majors Initiative
---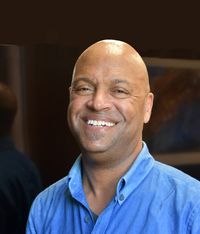 Keith Stevenson
Senior Graphic Designer, Student Affairs Communications
A Senior Graphic Designer for Student Affairs Communications, Keith has worked at UC Berkeley since 2004, and within the UC System since 1996. In that time, he has been nationally recognized for his work in publications and graphic design in higher education. Keith sees staff as indispensable to the Berkeley missions of promoting student access and success, defining campus culture and operations, and maintaining world-class research. By participating in CSAC, he hopes to provide insight into evolving staff concerns and help serve as productive conduit for campus leadership decision making.  Keith studied Environmental Design at UC Davis. Among his interests are Jazz & good music, golf, and the continual search for good food & wine.
---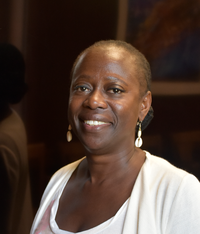 Rebecca Ulrich
Executive Assistant to the Vice Provost for the Faculty
Shortly after arriving on campus and while working in the Office of the Registrar, Rebecca began volunteering on behalf of staff and she's continued to do so during her four years at Cal. After 16 years as a legal assistant and office manager in an Immigration Law firm, coming to Cal was an exciting career pivot. Serving successively as Vice Chair, Chair and Past Chair on the Executive Board of the Black Staff and Faculty Organization (BSFO), she continues to support Cal staff in leadership positions as well as supporting behind the scenes.
She joined CSAC as a way to better connect with the larger campus community, particularly focusing on campus climate issues for staff. She is the co-founder of the "On The Same Page" Staff Book Group which is starting its fifth season. She also serves as a staff-support person for the UC Berkeley World Peace Buddhist student group. She is a past recipient of the Chancellor's Outstanding Staff Award. She joined CSAC to continue supporting staff with the goal of making Cal a better place for all. Her life outside of Cal includes many things including yoga, running, dragon boat racing, biking, gardening, good friends and good fun.
---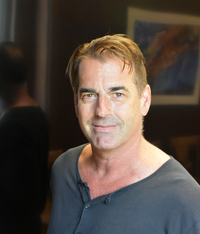 Derek Van Rheenen
Athletic Study Center, Division of Undergraduate Education
CSAC Member since 2017
UC Employee since 1998
Derek earned his Ph.D (1997) in Cultural Studies, his Master's degree (1993) in Education, and his undergraduate degree in Political Economy/German (1986), all from U.C. Berkeley. As an undergraduate at Berkeley, Derek earned Academic All-American honors and played professional soccer for several years following graduation. Derek was inducted into the CAL Athletic Hall of Fame in 2008. Derek joined CSAC to listen and learn from fellow staff in an effort to improve campus climate, sense of belonging and morale in a time of change.  In particular, he hopes to support institutional efforts at promoting comprehensive excellence and diversity, as well as inclusion and tolerance.  Derek plays soccer (still), enjoys travel and likes to laugh.
---