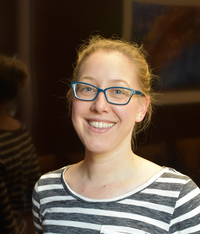 Jessica Bauer
Assistant Dean, UC Summer Sessions
CSAC Outgoing Chair, 2020-2021; Chair, 2019-2020; Incoming Chair, 2018-2019
CSAC Member since 2016
UC Employee since 2009
Jess joined CSAC to connect with other staff voices across campus and support positive community endeavors around equity and inclusion, enhanced professional development opportunities, and productive and meaningful organizational change.  Jess began her career at Cal in online learning before moving to Summer Sessions, Study Abroad, Lifelong Learning & UC Extension (SSALLEX), where she is currently the Assistant Dean of UC Berkeley Summer Sessions.  Jess majored in English at UC Davis, completed her secondary teaching credential at San Francisco State, and received her Ed.M. in Educational Policy Studies- Global Studies at the University of Illinois, Urbana-Champaign.  In her spare time, she enjoys traveling, reading, meandering walks, and spending time with her family and friends
---
Marissa Cheng
Director of Planning; Physical & Environmental Planning
CSAC Chair, 2022-2023; Incoming Chair, 2021-2022; Vice Chair, 2020-2021
CSAC Member since 2019
UC Employee since 2018
Marissa is the Director of Planning in Physical & Environmental Planning, focusing on coordination of decision-making around the built environment, from signage to buildings and master plans. Marissa joined CSAC to learn about the campus and community from other perspectives, and for the opportunity to help and effect change. Planning school left Marissa with a strong belief in the public good; Marissa holds an SB, MCP, and MArch from MIT. Marissa also enjoys baking and organizing things.
---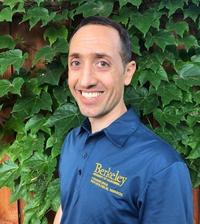 Richard J. Chiovarelli
Staff Psychologist, Counseling & Psychological Services
CSAC Member since 2020

UC Employee since 2012
Richard joined CSAC to support staff's needs, increase campus connections, and integrate more fully into the campus community. He is excited to learn more about staff members' experiences across campus, work with campus leadership, and think creatively and strategically to find ways to enhance staff members' experiences and raise up all of the Cal community. In addition to his work as a mental health counselor, Richard's work experience includes teaching and consultation, especially regarding career transitions to the mental health field. He received his Psy.D. in Psychology from the Wright Institute.
---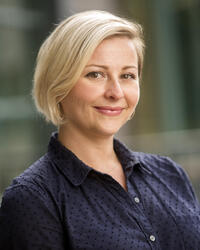 Casey Hennig
One IT Program Manager, Berkeley IT
CSAC Vice Chair, 2022-2023
CSAC Member since 2021
UC Employee since 2011
Casey Hennig is the One IT Program Manager for Berkeley IT. Her work is focused on building community, fostering professional development opportunities, and managing the multi-program One IT initiative. Making sure staff members feel seen, heard, and valued on campus is an important issue to Casey and why she wanted to join CSAC. Casey also serves on the Berkeley IT Action Team. The Action Team works with and on behalf of Berkeley IT community members in identifying and removing professional barriers related to inequality and racial trauma.
---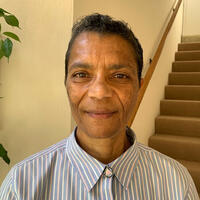 Colette Jackson
Information Systems Analyst, IST
CSAC Member since 2021
UC Employee since 2004
Colette joined CSAC to contribute to the campus efforts to improve diversity, equity, inclusion and access so that all staff will have a sense of belonging. Before coming to UC Berkeley Colette worked as a minister in the Metropolitan Community Church and as a Performance Artist creating and performing on issues of intersectionality, queer oppression, gender fluidity and child abuse. She received her BA in psychology from the Claremont colleges and a MDiv from Pacific School of Religion.
Colette has worked at UC Berkeley as a Programmer Analyst and Information Systems Analyst for seventeen years. She serves as a member and co-chair of the Information Services and Technology Action Team, a cultural change committee dedicated to fostering diversity equity and inclusion. Her first love is her wife of twenty seven years. Her second love is running.
---
Amir-Ali Karkia
Conduct Coordinator, Center for Student Conduct
CSAC Executive Liaison (2021-2022)

CSAC Member since 2020

UC Employee since 2016
Amir joined CSAC to build community with other staff across campus and support community endeavors around equity and inclusion, staff belonging, and organizational change. Amir began his career at UC Berkeley in Residential Life as a Resident Director before moving to the Center for Student Conduct, where he is currently a Conduct Coordinator. Amir received his B.A. in Business Administration at CSU Fullerton, and received his M.S. in Educational Leadership at CSU Fullerton working concurrently in Residence Life and in the Diversity Initiatives Resource Center. In his spare time, he enjoys traveling, supporting local artists and business, and spending time with his family and friends. 
---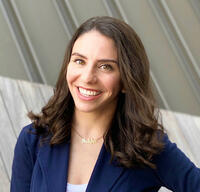 Tanya Koroyan
Assistant Director, Residential Life
CSAC Incoming Chair, 2022-2023
CSAC Member since 2021
UC Employee since 2016
Tanya (she/her) is a Senior Resident Director and has been with the Department of Residential Life since 2016. Prior to coming to UC Berkeley, Tanya attended San Jose State University where she earned her Bachelors in Sociology, and then the University of San Francisco where she received her Masters of Arts in Higher Education and Student Affairs. Tanya has recently returned to the University of San Francisco to pursue her EdD in Organization & Leadership. Tanya has a passion for supporting staff and mentoring new professionals. She joined CSAC to connect with others across campus in an effort to build partnerships and help create a stronger staff experience at Cal. In her free time, Tanya enjoys arts and crafts, spending time with friends and family, watching TV, and taking dance classes. 
---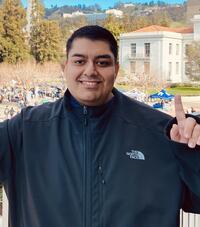 Harris Mojadedi
Project/Policy Analyst, Vice Chancellor of Student Affairs Immediate Office
CSAC Outgoing Chair, 2022-2023; Chair, 2021-2022; Vice Chair, 2019-2020
CSAC Member since 2018
Harris joined CSAC to deepen his knowledge of the campus and its operations and to creatively and collaboratively influence decisions.  He is especially interested in issues around maintaining and improving UC Berkeley's accessibility, financial sustainability, and excellence.  His work involves project management, client relationship management, facilities, financial services, travel & events, and procurement. 
Harris is a past 
recipient
 of the Chancellor's Public Service Awards.   
Harris studied Political Science with an emphasis on policy analysis at San Jose State University, and a Masters degree in Organizational Leadership form Saint Mary's College. In his free time, Harris enjoys serving the community in various boards and non-profits in Alameda County. 

---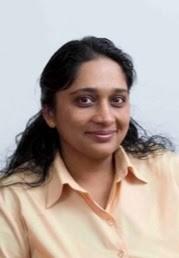 Sreekala Nair
Project Manager/Business Analyst, Haas School of Business
C

SAC Member since 2020

UC Employee since 2011
Sreekala is joining CSAC during challenging times (health and economy issues resulting from the COVID-19 pandemic) and a significant chapter in the civil rights movement.   Sreekala is looking forward to collaborating with campus leadership and other colleagues from across campus, on staff morale focusing on equity, inclusion and diversity especially in leadership positions.  Sreekala also looks at this as an opportunity for personal growth and to learn more about being a responsible campus community member.  Sreekala has worked at the Haas School of Business since 2011.  Sreekala graduated from Gujarat University, India, with a degree in Instrumentation and Control Engineering.
---
Ben Perez
Manager, Physical Access Compliance
CSAC Member since 2021
UC Employee since 2014
Ben is an alum of UC Berkeley's College of Letters & Sciences and has served as a member of the UC Berkeley staff since 2014. He joined the UC Berkeley administration as the Campus Access Specialist with the Disabled Students' Program, developing and training staff in disability access initiatives across university programs. After working with university leadership to establish the new DAC office, Ben now supports Capital Strategies and Facilities Services as the university official responsible for physical access and ADAAG/CBC compliance in the built environment.
---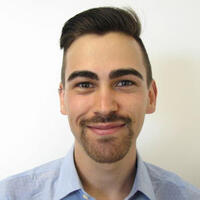 Jon Phillips
Graduate Student Affairs Officer, Department of Mathematics
CSAC Member since 2021
UC Employee since 2017
Jon joined CSAC to better connect with the campus community and to support campus's efforts to improve the staff experience. Jon began his career at UC Berkeley as an advisor with the Fall Program for Freshmen before moving to the math department, where he is currently a Graduate Student Affairs Officer. Jon received his B.A. in Interdisciplinary Studies and German at UC Berkeley and received his M.Ed. in Higher Education Administration at Harvard University. In his spare time, Jon enjoys hiking, playing board games, yoga, and traveling.
---