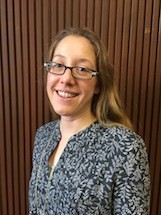 Jess Bauer
Summer Student Services Manager, Summer Sessions, Study Abroad & Lifelong Learning
CSAC Member since 2016
UC Employee since 2009
Jess joined CSAC to connect with other staff voices across campus and support positive community endeavors around equity and inclusion, enhanced professional development opportunities, and productive and meaningful organizational change.  Jess began her career at Cal in online learning before moving to Summer Sessions, Study Abroad & Lifelong Learning, where she is currently the Summer Student Services Manager.  Jess majored in English at UC Davis, completed her secondary teaching credential at San Francisco State, and received her Ed.M. in Educational Policy Studies- Global Studies at University of Illinois, Urbana-Champaign.  In her spare time, she enjoys traveling, reading, running, and spending time with her family.
---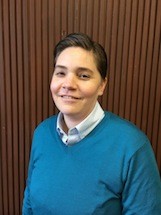 Rita d'Escoto
Donor Relations and Funds Manager, Financial Aid & Scholarships Office
CSAC Member since 2016
UC Employee since 2006
Rita joined CSAC to enhance her understanding of the decision making process on campus.  Having worked for a College and two central offices within UC Berkeley, Rita wants to improve cross-collaboration especially during these challenging times.  She grew up in London, England and Managua, Nicaragua.  Rita received her B.A. in International Relations at UC Davis, and M.B.A. at Mills College.  Outside of work, she enjoys traveling, movies, reading, laughing and hikes.
---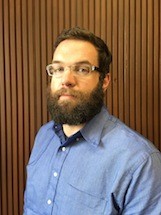 tim guichard
Inspection Services. Division of Real Estate
CSAC Member since 2016
UC Employee since 2004
tim's relationship with UC began at Cal, attending ATDP while in high school and volunteering in the PACU at UC San Francisco's Parnassus campus. He attended UC Santa Cruz, earning a BA in History and Women's Studies. At Santa Cruz, tim worked for the Dept. of History and the Division of Humanities, the Center for Jewish Studies and the Registrar's Office. After completing a Master's in Women Studies at SFSU, he also lectured in Women & Gender Studies at UCSC. He came to Cal in 2010, and after a brief stint with the Haas School of Business, has worked for Inspection Services for over five years. He endeavors to help the University further its mission of teaching, research and public service in any way he can. He lives in Richmond with his wife and their shelties.
---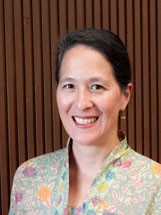 Lisa Ho
Campus Privacy Officer, Office of Ethics, Risk and Compliance Services
CSAC Member since 2014
UC Employee since 2011
Lisa joined CSAC to help promote a campus culture where staff feel inspired and empowered to contribute fully. She majored in Music (Ethnomusicology) at UCLA and received her MBA in Computer Information Systems from San Francisco State. Lisa enjoys music, dance, and other arts, and plays with UC Berkeley's Javanese gamelan ensemble.
---
Elisa Diana Huerta
Multicultural Community Center Program Director
CSAC Member since 2014

UC employee since 2009
Elisa joined CSAC to work more closely with colleagues across campus to create more collaborative opportunities for engagement, collaboration, and holistic working environments on campus.  As the Program Director of the Multicultural Community, one of Elisa's primary goals has been to create a dynamic space where community members can learn from and with each other on a daily basis.

Elisa earned bachelor's degrees in Mexican American Studies, Cultural Anthropology, and Plan II from the University of Texas at Austin before pursuing a Ph.D. in Cultural Anthropology with parenthetical notations in Latin American & Latino Studies and Feminist Studies at UC Santa Cruz.
---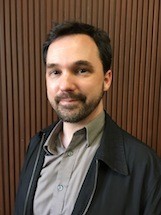 Devin Jones
Manager of Software Development, School of Law
CSAC Member since 2016
UC Employee since 2005
Devin joined CSAC to deepen his knowledge of the campus and its operations, and to creatively and collaboratively influence decisions.  He is especially interested in issues around maintaining and improving UC Berkeley's accessibility, financial sustainability, and excellence.  His work involves technical project management, software development, staff development, data reporting and design.  Before joining the staff at UC Berkeley he had positions at bioscience non-profits and tech startups.  He studied Electrical Engineering and Computer Science at UC Berkeley, and enjoys travel, languages and playing the violin.
---
Kate Lewis
Associate Director, Industry Alliances Office
CSAC Member since 2015
CSAC Chair 2017
UC Employee since 2005
Kate joined CSAC to connect and collaborate with staff across campus and to participate in addressing important campus issues.  She is specifically interested in addressing issues related to staff inclusion, civility, and increasing morale.  She has worked primarily on the research side at Berkeley, so she is also looking forward to broadening her understanding of staff needs across campus.  Kate received her Bachelors and Masters degrees in Sociology and is an active participant in the Industry Contract Officers Network.  In her spare time, Kate enjoys spending time with her family, gardening, and cooking.
---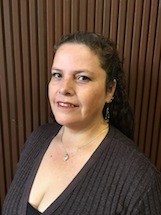 Maricruz Manzanarez
Senior Custodian, Unit 2
CSAC Member since 2016
UC Employee since 1999
 The reason Maricruz wanted to be part of CSAC is because she thinks it's important for staff to be involved since we usually are not included in the decision making or even in the conversations that leads to those changes. She wants to be that connection between the decision makers and the ones who perform the job to make this campus a more inclusive and broad campus. Her favorite color is green.
---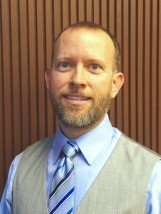 Dale Masterson
Senior Director of Development, College of Engineering
CSAC member since 2014
UC employee since 1999
Dale joined CSAC to enhance communication of staff issues with campus administrators at an exciting time of change for the university with a new Chancellor and Executive Vice Chancellor-Provost recently coming onboard. Dale is a Senior Director of Development in the College of Engineering, where he previously served as the founding Director of Engineering Students Services. While at Cal he has served as a facilitator with the Multicultural Education Program and Bears That Care and he served on the Student Conduct, Yield Task Force, Advanced Standing Yield Task Force, and Coalition for Excellence & Diversity in Science, Mathematics and Engineering committees. Dale has a Master's Degree in Counseling & Guidance and a Bachelor's Degree in Communication both from Midwest institutions. Dale enjoys walking his dog Olive, traveling, and trying new physical challenges such as completing the 545 mile AIDS/LifeCycle 2013 bike ride to LA and the Berkeley half marathon.
---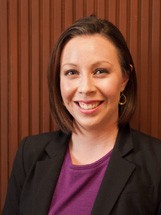 Layla Naranjo
Project and Policy Analyst, Residential and Student Service Programs
CSAC Member since 2013
CSAC 2015 Chair
UC Employee since 2004

Layla joined CSAC to expand her knowledge on the inner workings of UC Berkeley which would allow her to be a better advocate for staff on issues that impact their ability to successfully engage with the campus. Layla received her BA from UC Berkeley in Chicana/o Studies and attended St. Mary's College in Moraga for her masters work in Counseling. She has been at UC Berkeley since 2004 where she has held various positions that support low-income, first-generation college students attain a higher education degree. She now works in Residential and Student Service Programs within Student Affairs.
---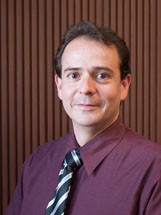 Zack Phillips
Facilities Manager/Environment, Health and Safety Specialist, Energy Biosciences Institute
CSAC Member since 2012
CSAC 2016 Chair
UC Employee since 2001
Zack joined CSAC to facilitate the expansion of training opportunities for staff. Prior to his current role with the Energy Bioscience Institute, Zack worked for the Office of Environment, Health and Safety (EH&S). He has a BA in Philosophy from UC Berkeley and loves the collaborative atmosphere of campus life. Zack is a board game enthusiast and collector of trivia who enjoys family life in Oakland with his wife and daughter.
---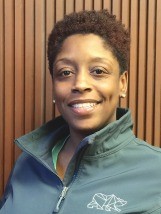 Sharay Pinero
Associate Director Facilities, ASUC Student Union
CSAC member since 2015
UC employee since 2011
Sharay joined CSAC to have the opportunity to work with campus leadership as we transition facility services organizational processes across campus. In general, Sharay has a passion for community building and planning, with an academic background in City & Regional Planning and Political Science. Professional experience in product development, contracting, construction & project management and long range planning have contributed to her preference to measure twice, cut once. Sharay is helping to lead the revitalization of the Lower Sproul area of campus, as the ASUC Student Union ventures to operate as a traditional and innovative student union hub for co-curricular and greater campus community experiences. Her campus involvement includes serving as a steering committee member with 2014 Staff Appreciation Summerfest and the Black Staff & Faculty Organization; and actively engaging with the Campus Shop Safety Committee, Letters & Science Facilities Working Group, and the Golf Cart Committee. Sharay has a Bachelors Degree in Urban Planning & Land Use Development from the CSU System and a 2-year degree in Political Science from CCC System. Sharay enjoys hiking, live music events, family time, and trying new physical challenges such as completing the Berkeley 10k 2013 and she will be a first time Bay to Breakers runner in 2015.
---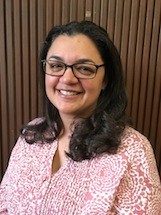 Cristina Rojas
Undergraduate Advisor, Department of Sociology
CSAC member since 2016
UC Berkeley employee since 2001
Cristina is an alum of UC Davis where she double majored in Sociology and Chicana/o Studies.  She joined the UC Berkeley campus in November 2001 after completing her MS in Counseling at CSU, Sacramento, with an emphasis in Career Counseling.  Cristina has spent her professional career in student services at UC Berkeley, first as an admissions officer, then as an academic counselor at the Incentive Awards Program, and more recently as an academic advisor in the Department of Sociology.  She was interested in becoming part of CSAC in order to learn more about the organization and structure of the campus while also having the opportunity to discuss issues that impact the greater campus community. 
---
Jonathan Winters
Facilities Supervisor, University Village Apartments
CSAC Member since 2015
UC Employee since 1985
Before working in Family Housing at University Village, Jonathan opened new residence halls at Channing-Bowditch, Unit 1, and West Village Step 2. As an officer of the University of California Lesbian Gay Bisexual Transgender Intersex Association (UCLGBTIA), he has advised UCOP on issues relevant to the LGBT community including transgender benefits/identity issues and Domestic Partner health and retirement benefits. He has also served as the RSSP representative to the Chancellors Advisory Committee on Sustainability (CACS). Jonathan is passionate about campus community connections, employee development, enhancement of the physical and social environment, recycling, sunsets, and hilltop view